Aston Villa FA Cup Final Tickets Latest
With the FA Cup Final against Arsenal just over a fortnight away Aston Villa have stated today they expect Villa's allocation to sell out on Wednesday at the 7+ game booking history criteria stage, the last criteria stage they originally advertised.
If any tickets do remain after that criteria the club will announce any extra criteria on the day.
Hopefully this week will also see an announcement from the club regarding beaming the match on a big screen to allow those who didn't get a ticket or can't make the trip to see it.
Our original post on Aston Villa FA Cup Final tickets
The club's FA Cup final ticket criteria announcement today.
UTV
Follow MOMS on Twitter and Instagram
PS –
Help wind-up Arsenal fans and order the MOMS 'Villa Pistols' limited edition FA Cup Final T-Shirt. The T-shirt takes its inspiration from the fact that the Sex Pistols front man Johnny Rotten is a massive Arsenal fan. So it's a bit of a Punk Rock two-fingered salute to the Arsenal, homaging the iconic design of the Pistol's 'Never Mind the Bollocks' album cover.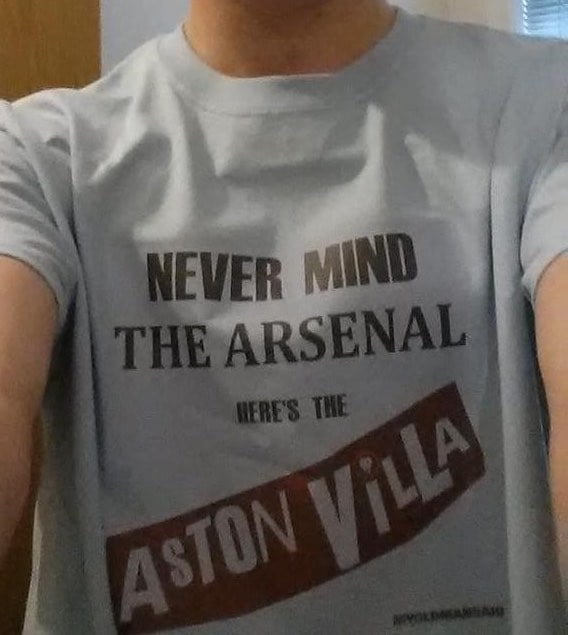 Even Arsenal-supporting Guardian/Observer writer & author Amy Lawrence loves it:

For more details on different colours and sizes for this iconic T-shirt (only £12.99), check it out in the MOMS Shop