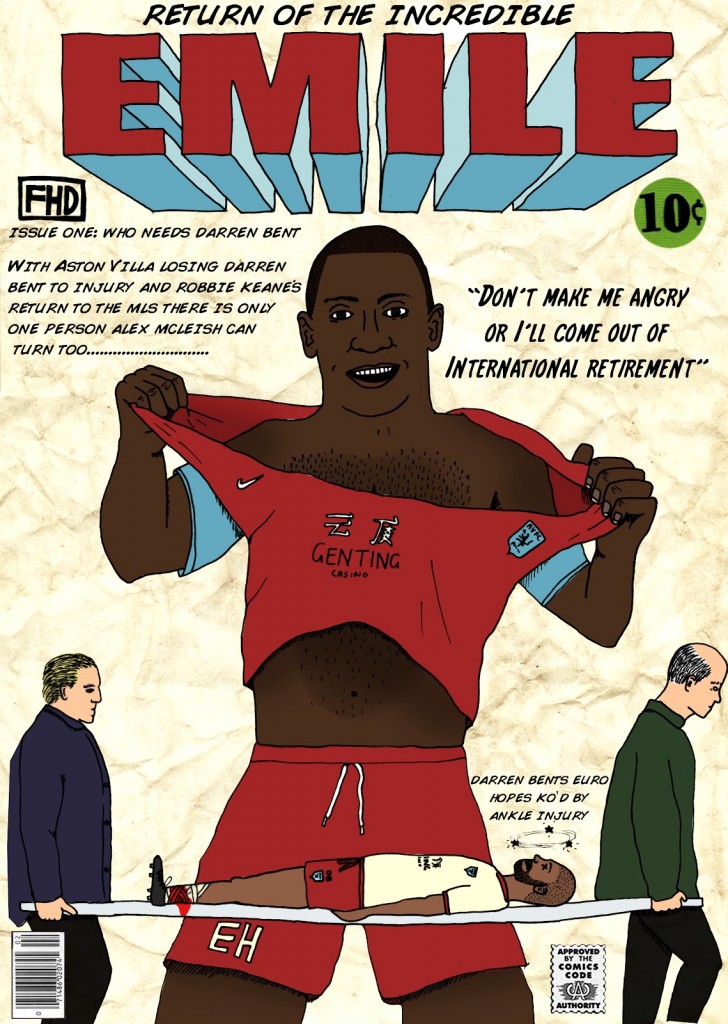 Emile Heskey Cartoon
Emile Heskey jokes are two a penny, but casting Heskey as Villa's potential survivor is probably the biggest Emile Heskey LOL of all.
Just when you think things couldn't get any worse for Villa, according to the flaminghairdryer, Villa's fate is now in Heskey's hands after Darren Bent's recent injury that looks likely to keep him out for most of the season.
Still, they'll never be a bigger Emile Heskey joke than his goal scoring record at Aston Villa. For an England international striker, it's pretty shocking.
UTV
Follow MOMS on Twitter at @oldmansaid