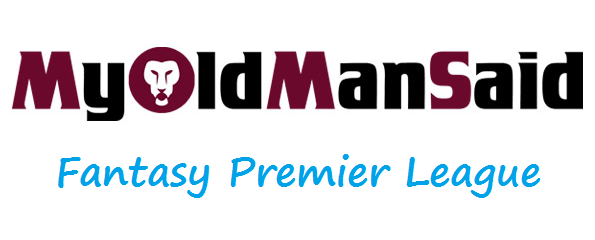 MOMS Massive League (over 1000 teams) update

So, we enter into March, and Villa sit comfortably in 11th place. But which Villa fans are the Chelsea of the Fantasy Premier League (FPL) this season? Here are the overall standings in the MOMS Massive League after 29 games:
Top of the league by a single point is the ironically named 'Headless Chickens XI'. Joe has Hazard captain to thank for his first place position, and the transfer of Benteke to Rooney. But how will Joe cope without our beast up front?
Knocked off top spot this week is 'KINGS OF LEON OSMAN'. George also went with Hazard captain, but was unable to match Joe's weekly score.  With Villa now playing this week, George can bring Benteke back into his team in a quest to knock Joe off top spot.
In third place is 'FAYENOORD'. Matthew went with van Persie captain, and unfortunately for him (and me!), he only managed an assist and almost got himself sent off.
Here is the table for the February Manager of the Month:
Tom's team 'I.J.L.T' wins the award, with an excellent 298 points for February. In second place is Adam's team 'Maccabi a-k F.C.', and in third place in Gurmit's 'IN RANDY I TRUST'. Gurmit's team is making a statement in both FPL and in team name, then.
We are only two weeks into March, but our overall leader Joe is winning the March month as well. A fantastic season for him, then!
What does the rest of the season have in store?
The past couple of weeks have been interesting – Man City and Sunderland haven't played at all in the league, and only 5 games were played in Gameweek 29. In Gameweek 31 (not this but the next gameweek), there are five additional games, which means that ten teams play twice: Arsenal, Swansea, Man Utd, Man City, Liverpool, Sunderland, West Ham, Hull City, Newcastle and Everton. A key strategy is whether loading up on these players is sensible, and if points hits are necessary.
Another issue is that with the FA Cup semi finals, the teams remaining (Arsenal and Hull City) won't play in GW34. Furthermore, Man City have three games in hand on Chelsea and other teams in the league – one extra game is in GW31, but the other two are yet to be announced, so they are guaranteed two future double gameweeks later on in the season. Villa's game with Man City this weekend was postponed, so that will be one of City's additional games.
Good luck for the rest of the season, to both Villa and your FPL team!
Follow MOMS on Twitter – @oldmansaid
Follow Nick on Twitter – @lil_wizard123