Since its inception in 2010, the Ballon d'Or has only thrown up two winners. Lionel Messi won the first three awards, with Christano Ronaldo pipping him in last year's vote.
[quote_center]Ronaldo has managed to score 20 goals since Aston Villa scored their last goal[/quote_center]
The award is given by FIFA to the player who is considered to have been the best player of the previous year, and is voted on by coaches and captains of international teams, plus a few select  journalists from around the world.
For the public, the two-horse competition has become increasingly predictable, thus FIFA is looking to give the award a fresh impetus with a more competitive 'live' element to it.
Since both Messi and Ronaldo are both forwards, it has been decided that their ability as strikers should meet the ultimate test.
FIFA have already come up for the perfect blueprint for this.
FIFA 2014 Ballon d'Or Decider

Ronaldo and Messi are both known for their incredible scoring records. In fact, Ronaldo has managed to score 20 goals since Aston Villa scored their last goal. It is actually that stat that FIFA took its seed of inspiration from.
"There is no tougher test in world football today than scoring for the English team Aston Villa," said Sep Blatter. " Both Ronaldo and Messi, as their goal-scoring records suggest, have found it fairly comfortable playing for their respective teams in La Liga. But how would they find playing for a team who hasn't scored in nearly two months?"
Calling it 'the ultimate test' Blatter proposes that to decide this year's Ballon d'Or, both players would be loaned to Aston Villa in  forthcoming January window, with a view to both being played upfront together. The first player to score during a Villa game wins the Ballon d'Or.
It is hoped that one of the players will find the net for Villa before the end of the season in May.
Both Barcelona and Real Madrid it is understood will have the option to sign on loan either  Andreas Weimann and Gabby Agbonlahor in exchange to fill the void left at their clubs. Since Ronaldo won the Ballon d'Or last season, Madrid will get first choice out of the two Villa players.
UTV
A Venglos View is a satirical (and sometimes surreal) look at the Villa. Check out other Venglos Views here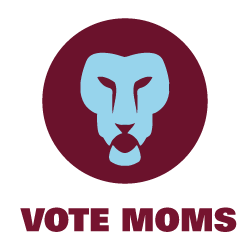 The best chance of a potential Villa-related win in early November could be My Old Man Said in the Football Blog Awards on November 13th. Please support our unwavering dedication to you through the hard times and vote for us in the following ways:
How to Vote Via Twitter

Click on the following link to vote instantly via Twitter: Vote MOMS
Or alternately, copy and paste the following into a Tweet and post it:
I am voting in @TheFBAs for @oldmansaid as the Best #established Football Blog
To vote for us in 'Established' category via Facebook
Click here to vote via Facebook
To vote for us in 'Established' category via the FBA website
Click here to visit the Football Blog Awards site page
Thanks as always and UTV!
PS – If you fancy coming along to the Football Blog Awards in Manchester on Thursday 13th November, drop us an email at contact [at] myoldmansaid.com , and we'll see if we can help you in terms of discounted tickets etc.