The Daily Mail's report (see below) that Stiliyan Petrov despite his battle against leukaemia had been included in the Aston Villa squad list for the new season, left some Villa fans a little puzzled when the newspaper added, Stan had 'been given the No 20 shirt as a mark of respect'.
The number what shirt?!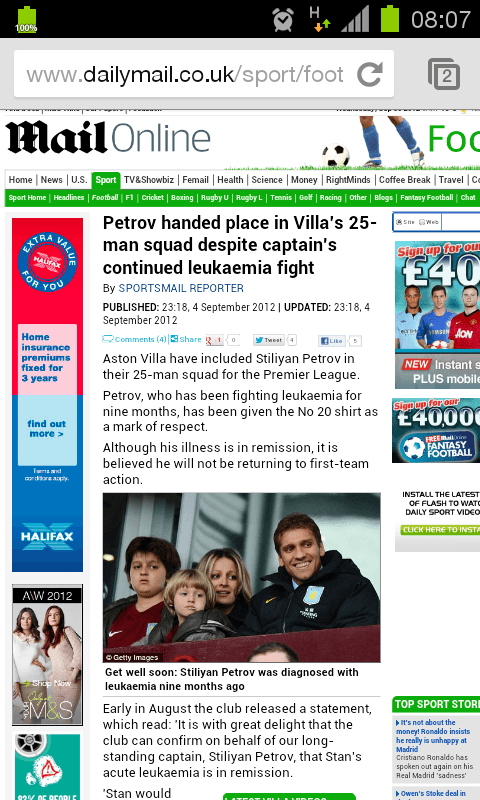 Who ever the Daily Mail's 'Sportsmail Reporter' is…the same byline the paper also uses for made-up transfer gossip, should really show Petrov and Villa fans a bit more respect. The Villa captain is number 19. Always has been, always will be. Didn't the 'Sportsmail Reporter' maybe think why Villa fans give Petrov a minute's ovation from the 19 minute mark at every game?
MOMS suggests that Petrov should have a word tothe real owner of the Villa number 20 shirt and get him to sort the Daily Mail out…the very big and mean-looking Christian Benteke!
PS – Villa fans on twitter – don't believe everything you read, especially from a newspaper like the Daily Mail!
Follow MOMS on Twitter