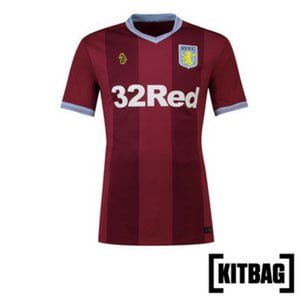 Villa
Official
FREE WORLDWIDE DELIVERY for orders over £50 on all new Villa replica shirts and training kit by using Villa's official supplier Fanatics owned company Kitbag (same price as club's website). ⭐️CURRENT TIP⭐️ Use the code VCLOUDBF for 15% OFF & free p&p (code expires Nov 18th)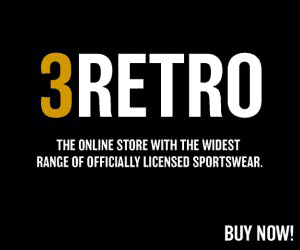 Retro
Shirts
Use the 10% off code 3Retro10 with MOMS retro shirt partner 3Retro to get Aston Villa retro shirts cheaper than on the club's official site. Some shirts are priced £5 cheaper and jackets are £10 cheaper before the discount code is used! Free UK delivery on orders over £50 too.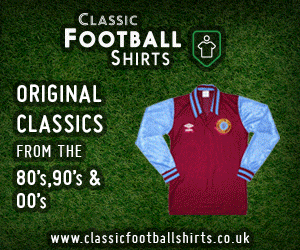 Classic
Shirts
Use code MOMS10 to bag yourself 10% off a great range of original classic Aston Villa shirts or any of Classic Football Shirts' legendary range of club and national shirts. All originals. From brand new to player issue and rare collector's shirts. There's also many bargains to be had on accessories and boots too.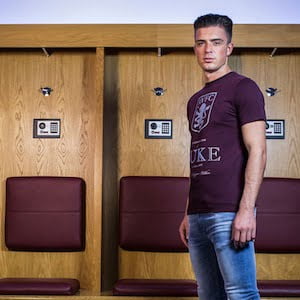 LUKE
AVFC
The new dual AVFC x LUKE 1977 'The Dapper Villan' range is a luxurious limited-edition line created for the Villa faithful. From Harrington jackets to polos, it's the sharpest collection on sale. Free delivery on orders over £50.